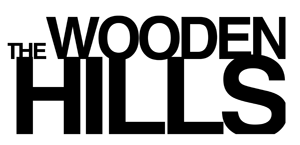 welcome to the WOODEN HILLS!
We are a Rock 'n' Roll band based in Brooklyn, New York. Enjoy your visit.
NEWS: wednesday, december 7th, 2011
Come join the Wooden Hills on Wednesday, December 14, 10pm, at the Trash Bar in Brooklyn for our final show of the year.
Our Facebook page has all the details
.
NEWS: wednesday, november 30th, 2011
Our music is available online, and we are playing live shows regularly again. According to music journalist Dave Steinfeld, Brooklyn-based combo the Wooden Hills record "concise pop nuggets that sound like [they] might have come from a British band at any point between the '70s and the '90s -- if they were produced by Phil Spector."
The new line-up of the Wooden Hills comprised of original member Graham Brice (vocals, guitar, keys); Curtis August (vocals, bass); and Patrick Galligan (drums, vocals), performs with an energetic swagger that has drawn wide-ranging comparisons to Pub-Rock-era Nick Lowe, and Athens legends the Flat Duo Jets among others.
Music Journalist Dave Steinfeld grew up in Connecticut and is currently based in New York City. He has written about music professionally since 1999. Since then, he has contributed to American Songwriter, Beyond Race, Blurt, Curve, Death + Taxes, Essence, Sing Out, Venus, all the major radio networks and, most recently, AOL. He has conducted approximately 300 interview with musicians ranging from Alice Cooper to Ani DiFranco and from Glenn Tilbrook to Gloria Gaynor.