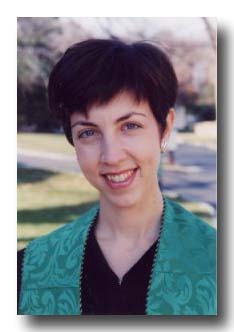 Reverend Jennifer Brower
Welcome to the Reverend Jennifer Brower's homepage.

Here you will find information about my ministry with the Unitarian Universalist Congregation at Shelter Rock, located in Manhasset, New York.

Currently, I am in my fourth year of service as the Minister for Pastoral Care at UUCSR. In 1999, I received my Masters of Divinity degree from Union Theological Seminary in New York. I was ordained by the Unitarian Society of East Brunswick, New Jersey and credentialed to serve in parish ministry by the Unitarian Universalist Association in 2000.

If you are unfamiliar with Unitarian Universalism, know that you are not alone. Though we are a centuries old faith tradition, we remain less well-known than many of our religious neighbors.

After exploring the pages of this site, if you believe that Unitarian Universalism might be the right religious community for you or your family, I invite you to contact me or a Unitarian Universalist minister near you. I welcome the opportunity to share the life-affirming faith of Unitarian Universalism.
"Live your questions now, and perhaps even without knowing it,
you will live along some distant day into your answers." - Rainer Maria Rilke
This homepage was created by Richard Brower. It was last updated on 5/9/05.