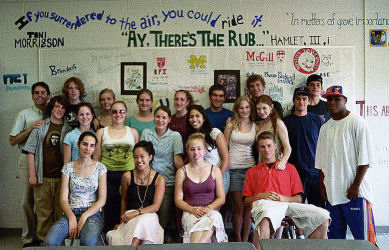 Expert English Tutoring
for the NEW SAT
Is your son or daughter ready for the NEW SAT?
The new writing section begins with an essay that must be completed in 25 mins.
The new writing section also includes dozens of challenging questions on grammar, usage, and editing.
Does your son or daughter need a tutor?
Every student can benefit from individualized instruction.
Expert tutoring is available at reasonable rates.
Louis Antonietti is a successful Advanced Placement English teacher
who can help students to succeed on the recently revised SAT.
Louis Antonietti is an experienced tutor who has taught a wide range
of secondary students for thirty years.
Visit the
College Board
Web Site for the Question of the Day and much more.
Learn more about the test and why you should hire Mr. Antonietti.