The recommendations made here are just my opinion. These are the books and movies that I like and that I think young adults would enjoy.

The Earth, My Butt and Other Big Round Things. By Carolyn Mackler. Candlewick, 2003.
Feeling like she does not fit in with the other members of her family who are all thin, brilliant, and good-looking, fifteen-year-old Virginia tries to deal with her self-image, her first physical relationship, and her disillusionment with some of the people closest to her.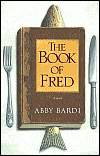 The Book of Fred. By Abby Bardi. Washington Square Press, 2001.
Mary Fred Anderson, raised in an isolated fundamentalist sect whose primary obsessions seem to involve the liklihood of an apocalypse and the spreading of the name "Fred," is hardly your average fifteen-year-old.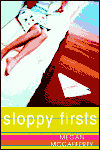 Sloppy Firsts: A Novel. By Megan McCafferty. Three Rivers Press, 2001.
Jessica's best friend moved away and now she has to deal with high school and her family all on her own.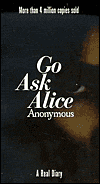 Go Ask Alice. By Anonymous. Prentice Hall, 1971.
The classic diary by an anonymous, addicted teen.

Target. By Kathleen Jeffrie Johnson. Roaring Brook, 2003.
After being raped, Grady goes to a new high school where he meets an outgoing African American and several other students who try to help him deal with the horrible secret.

Speak. By Laurie Halse Anderson. Farrar, Straus, and Giroux, 1999.
A stunning and sympathetic tribute to a teenage outcast and a rape survivor.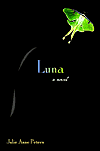 Luna: A Novel. By Julie Anne Peters. Little, Brown, 2003.
Fifteen-year-old Regan's life, which has always revolved around keeping her older brother Liam's transsexuality a secret, changes when Liam decides to start the process of "transitioning" by first telling his family and friends that he is a girl who was born in a boy's body.

Dead Girls Don't Write Letters. By Gail Giles. Roaring Brook Press, 2003.
Fourteen-year-old Sunny is stunned when a total stranger shows up at her house posing as her older sister Jazz, who supposedly died out of town in a fire months earlier.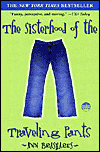 The Sisterhood of the Traveling Pants. By Ann Brashares. Delacorte Press, 2001.
Four best girlfriends spend the biggest summer of their lives enchanted by a magical pair of pants.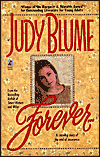 Forever. By Judy Blume. Bradbury Press, 1975.
Two high school seniors believe their love to be so strong that it will last forever.
Mid-Hudson Library System Catalog