The Office Holiday Party Just Got A Whole Lot Easier.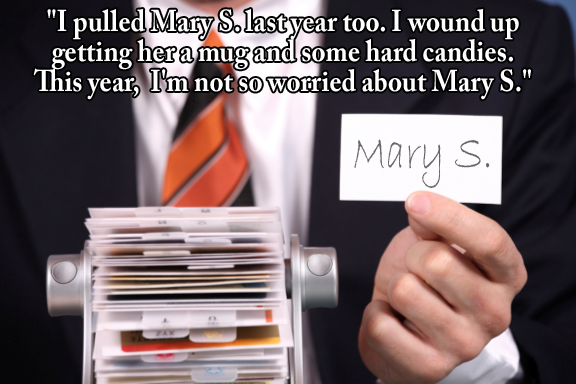 Secret Santa?
"Secret Santa is a Western holiday tradition in which members of a group are randomly assigned other members to whom they anonymously give a gift. Often practiced in workplaces, or amongst large families, participation in it is usually voluntary. It offers a way for many people to give and receive a gift at low cost to those involved" (Wikipedia).
Voluntary, yes, but who's going to be the one to opt out and stand alone during the big gift-exchange at the office? Let's face it, if your office is holding a Secret Santa, you're in.
Why This?
Secret Santa is a brilliant idea, but in practice, it can sometimes be frustrating. It's hard to find a gift for a co-worker you barely talk to, and it's often disappointing to receive a gift from a co-worker who hardly knows what you like.
This holiday season, make Secret Santa more than just an exchange of gift cards, candles, chocolates, and shower gel. Find something interesting and fun, whether it's a $10 limit, a $20 limit, or a $30 limit. Don't panic. We've got ideas. It's simple.