Christine Leddy's Family Recipes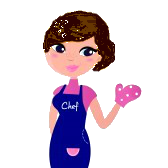 This site is inspired by my mother's recipes,
some of which came from her own mother.
I hope it will be useful for anyone who wants to prepare a hearty, home cooked meal
or a yummy dessert from the heart.

I am sharing these recipes not just for future generations of my family to come,
but for other families who simply want to carry on the tradition of family, food, and fun!