Achieve Learning Center
Science
Through exposure to hands-on experiments, children can observe and understand hidden patterns of the world that surrounds us. The class is focused on the process of learning science through investigating and discovering the truth of the universe.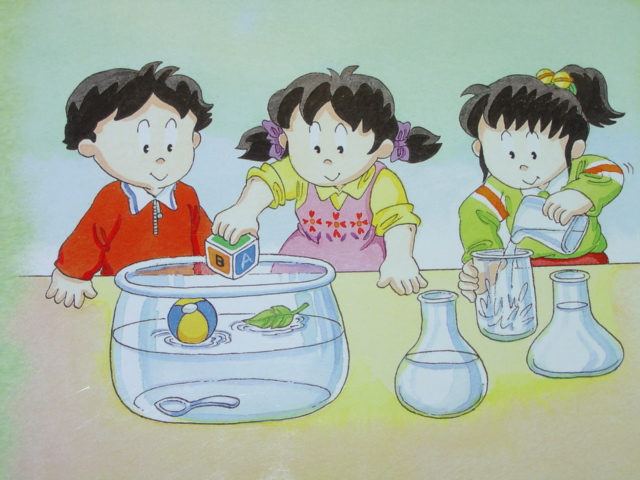 Simple experiments are demonstrated to students in class. For example, why some objects float on top of the water and some sink to the bottom of the water.
Students gain an insight of science through actually doing the experiment on their own.
Designed by Clara Tran
Prof. Thomas Krichel, LIS650 of Spring 2005
Palmer School of Library and Information Science @ Long Island University
Last updated March 5, 2005